When:
Tuesday, September 16, 2014 from 10:00 AM to 5:00 PM (MYT)
Where:
Beyond Insights Training Center
100.6.011, 129 Offices, Jaya One
No: 72A, Jalan Universiti
Petaling Jaya, 46200
Malaysia


Hosted By:
Beyond Insights Sdn. Bhd.

Beyond Insights was founded on a mission to bring out the best in people and their financial future. We are the pioneer in Asia to conduct Trading Psychology bootcamps and the 1st Malaysian based educator to offer courses in CFD trading.
We have a passionate & dedicated team of trainers and coaches who have coached more than 1000 students in their journey to take up trading and investing as a source of wealth. We have trained people from all walks canadian pharmacy http://hotcanadianpharmacy.com/ pills of life – business owners, financial controllers, accountants, doctors, stock brokers, full-time traders, housewives, college students and even retirees. All trainers and coaches are full time Investor or traders themselves.
Success in trading or investing is not about how smart you are, it is really about your character – your discipline, your commitment, your persistence and your desire to create a meaningful life with your wealth. If you are ready – we will help you get there.
Register for this event now at :
http://bi-interactivebroker-20140916.eventbrite.com/?aff=rss
Event Details: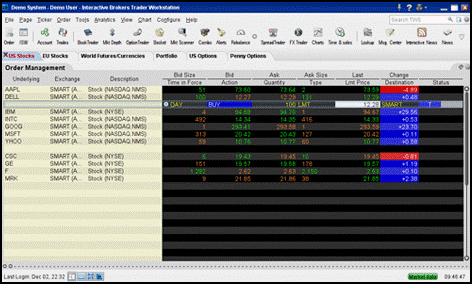 Learn how to use the Interactive Broker platform.
This platform supports Stocks, CFD, Forex, Futures and Options trading but we will just focus on CFD & Charting plus single options trades for these 2 sessions.

Agenda (over 2 sessions: 10am-1pm & 2pm-5pm)
– Setup & Save Default Workspace
– Overall platform navigation
– Main configuration and setting up the tabs for trading
– How to enter Market order with Profit taking & stop loss
– How to enter Pending order with Profit taking & stop loss
– How to setup Partial profit taking
– How to partial profit taking and stop loss after buy order is triggered.
– How to check Open Positions and Pending Orders
– How to interpret the Profit & Loss Statements
– How to check Margin Requirement
– How to use IB Charts and Price alerts
– How to Draw Support/Resistance, Trendline
– How to add Indicators.