It has came to our attention that fake accounts are posing as Beyond Insights or Kathlyn recently, we have already reported them to Meta and the local authorities. Here are a few things to help you identify the real us v.s. them:
We will always only use "Beyond Insights" official page, email, and WhatsApp channel to deal with you.
Our Website domain is beyondinsights.net or beyondinsights.co
We occasionally use short links with beyondinsights.info
We will never ask for any of your bank or credit card credentials
We will also never give stock tips of any sort or manage your money for you – if you've followed us long enough, you know that we are an educator 😉
If you have encountered any fake profiles/accounts posing as us, please do let us know and help us report them. 🙏
The following are some of our official handles and channels.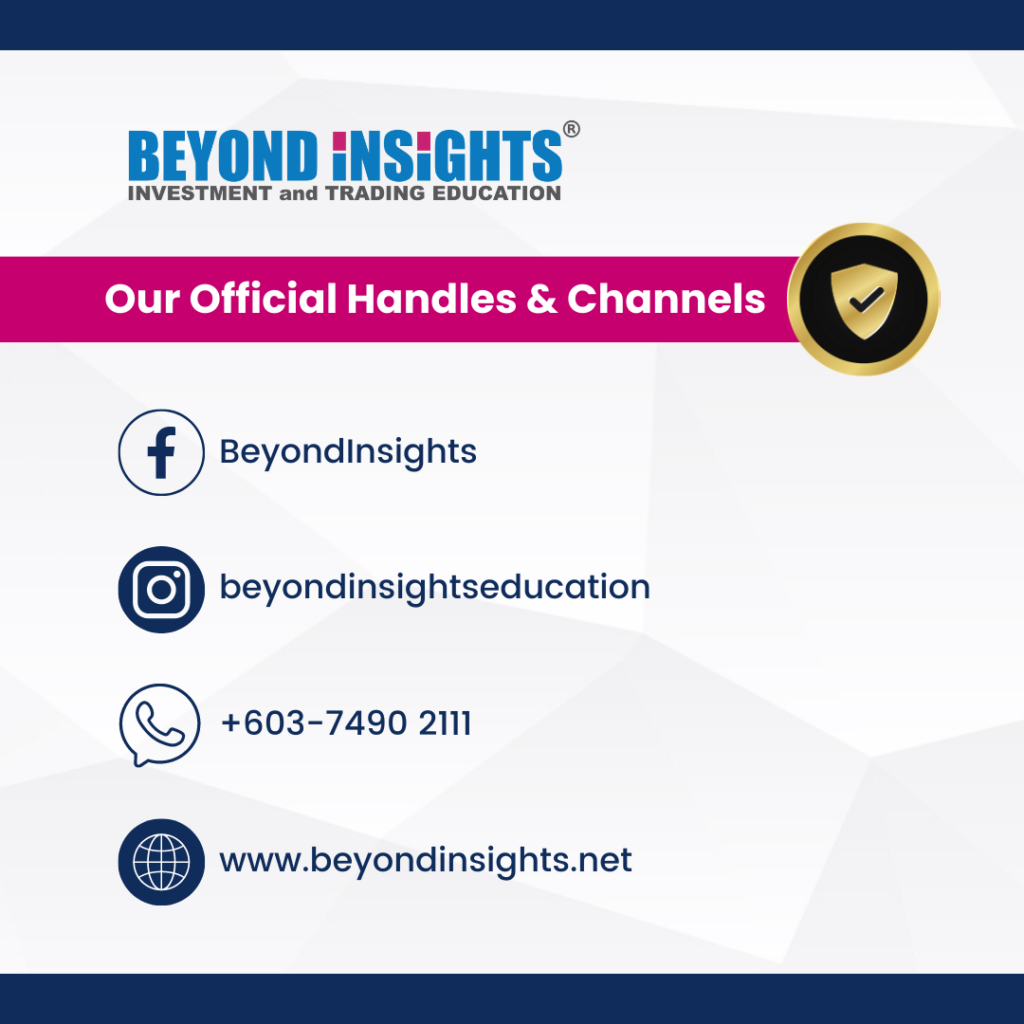 Record of Scammers reported using Beyond Insights' name and content
From our observations, all the scammers follow a similar modus operandi, i.e.
They will use setup a Facebook page, sometimes using random names for the page and sometimes borrowing names of well known personnel.
They will copy website, social media or advertisement copy from other websites, and post as an advertisement or content on Facebook.
The Facebook content above will either lead to a WhatsApp number, or lead to a web page (that they copy from a legitimate business) that ask them to connect to a WhatsApp number.
From the first WhatsApp account, the scammer will start with some small talk like asking whether you have investment experience, and suggest that the best way to make money is to "follow someone".
The scammer will then ask you to join a WhatsApp group where a "teacher" will give "tips" or "instructions".
In the WhatsApp group, the "teacher" will post very up to date market news to "build credibility". In the WhatsApp group you will see a lot of "supporters" (that are also fake) supporting the "teacher" by asking questions or appreciating the "teacher", to give an impression that this is a real deal.
After doing above for a while to build trust, the "admin" of the group will start asking people to join a VIP group where more "tips" will be given - and that's when you will be asked to send money over.
In the following section we will list down all the fake accounts that has been reported to us.
Reported on 14-June-2023
Facebook page: Estée Lauder Viet Nam 19005
Reported on 15-Aug-2023
Facebook page used: Eyyfy-A
Website used: https://e.eyyfy.top/page/x/a51/
WhatsApp Number involved: +601162115176, +601128827750
WhatsApp group name: "K-1 Stocks conquer the the world"
Reported on 22-Aug-2023
Facebook page used: Eeush-A
Website used: https://e.eeush.top/page/x/a82
WhatsApp numbers involved: +601164249602, +601162107436
WhatsApp group name: G-8 Stock Trading Vanguard
Reported on 23-Aug-2023
Facebook page used: Nor Mohamed Yakcop
WhatsApp numbers involved: +601111689864
Reported on 23-Aug-2023
Facebook page used: Bursa Malaysia-Business