Invest Fair is back this year with the main theme of Grow Your Money Lah, and we will be part of the fair at the following date and time:

⭐ Date: 3 & 4 June
⭐ Venue: Hall 1, Mid Valley Exhibition Center, Kuala Lumpur
⭐ Time: 10am – 9pm

Drop by booth 22 to say Hi!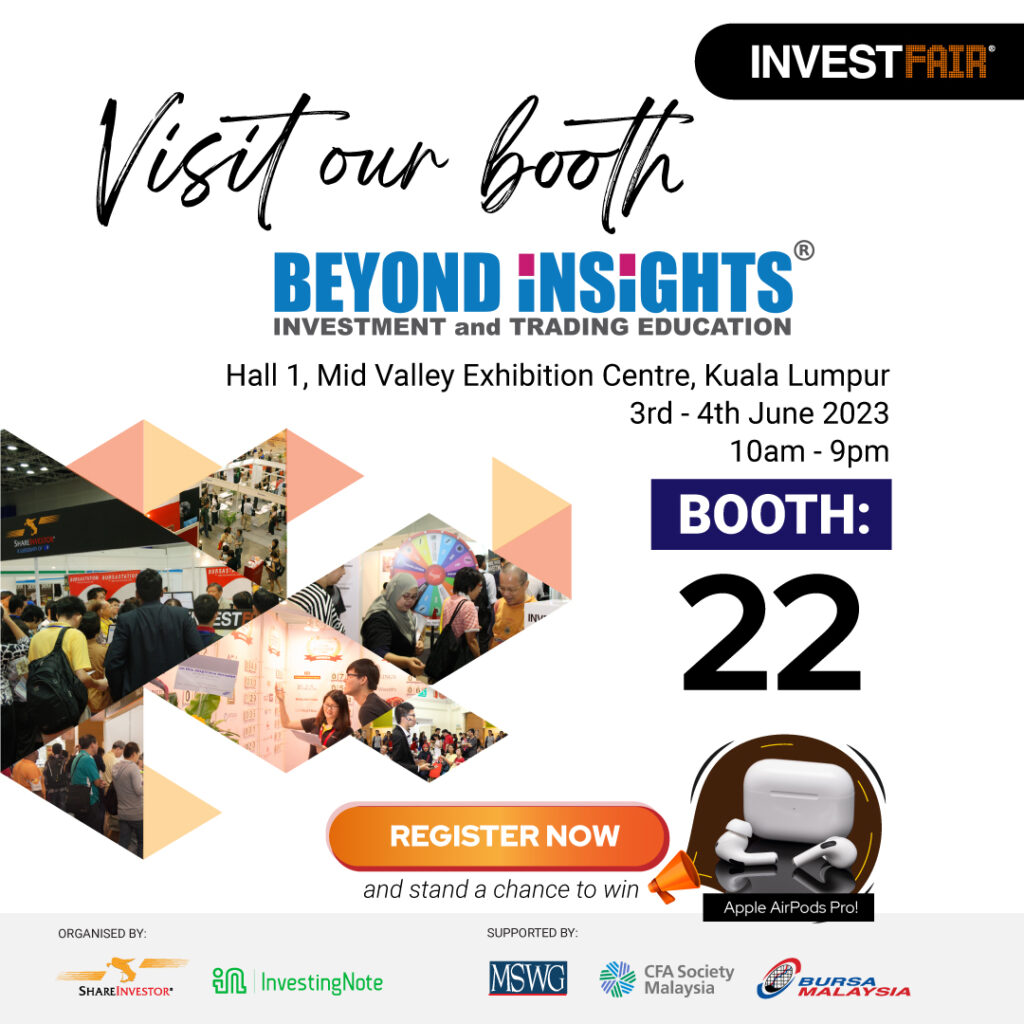 After more than a year of volatile market conditions, many are wondering if the market is going to recover soon, and when that happens, what can you do to ride the trend?
Here's your chance to find out yourself, come and join us at Invest Fair this June 3-4 at Mid-Valley exhibition center, where Kathlyn will be sharing about the following topics on both days.
Main Stage Session 1
Date: 3 Jun (Sat), 11:15 am – 12:00 pm
Topic: How to ride the global market recovery while managing interim volatility
Main Stage Session 2
Date: 4 Jun (Sun), 11:30 am – 12:15 pm
Topic: How to be a versatile Investor/Trader despite changing market conditions?

Register for the session here: https://beyondinsights.info/investfair