We are sure many of you have seen and heard the hype on Nvidia (Nasdaq: NVDA) stock in the recent days.

If you've got in before that, kudos to you!
If you've not, you are probably feeling a little FOMO (fear of missing out) or even a sense of regret, for not taking action and learning a proper trading framework earlier so that you could have gotten in.

That's okay, because at Beyond Insights, we believe that opportunity comes to us everyday!
It means that, there would still be opportunities like this, regardless if it's NVDA or other stocks.

Let's hear it from Kathlyn, our founder and chief trainer on her thoughts on what are some of the other areas of opportunities stemming from this development.

Disclaimer: The information shared here is for educational purposes only. Please do your own due diligence before making any investment or trading decisions.
Don't want to feel like you've missed the boat again when the next opportunity comes around?

Join us at our next Global Investing & Trading Made Simple Webinar and discover a Systematic, Versatile & Safe trading framework – that can help you be prepared for the next opportunity.
Nvidia is now coined "the first chipmaker to ever hit the $1 trillion market valuation"! Although it was only a brief moment on Tuesday (May 30th), will it continue to push its way past the $1 trillion market cap in the days to come?

Nobody knows.

But here's what we know – the main reasons that Nvidia skyrocketed ~31.7% over the last 5 trading days:

🔸Better than expected earnings
🔸Surge in demand for A.I. advancements
🔸New AI focus chips announcement (better and bigger than its current offerings)
An overview of how Nvidia makes money: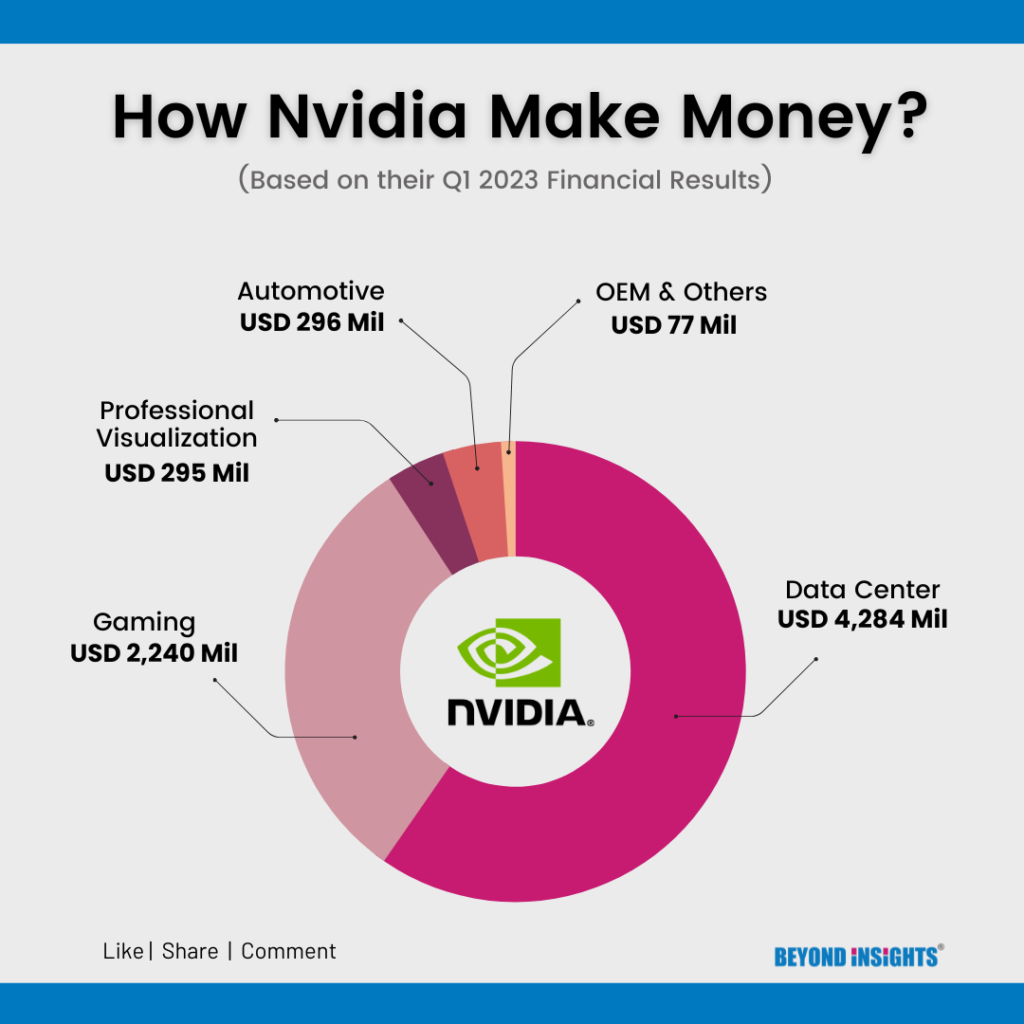 Over 50% of their revenue are from the Data Center segment (+14% year on year) – which includes consumer internet companies, cloud service providers and leading this growth is the strong demand for generative A.I.
Which is why the announcement of a new A.I. focused chip this past week has prompted people to buy more of its stocks, causing it to briefly go past the $1 trillion market valuation.
Article written on 2/6/2023 12:39pm (GMT+8)